Mendoza is a lively city nestled in the foothills of the Andes mountains, and it is the capital of the Mendoza province. It is near Aconcagua, one of the seven highest summits in the world and is the place where many climbers stop to prepare for their journey. It's wine region is world renowned and the city of Mendoza itself is modest, but bustling and full of life.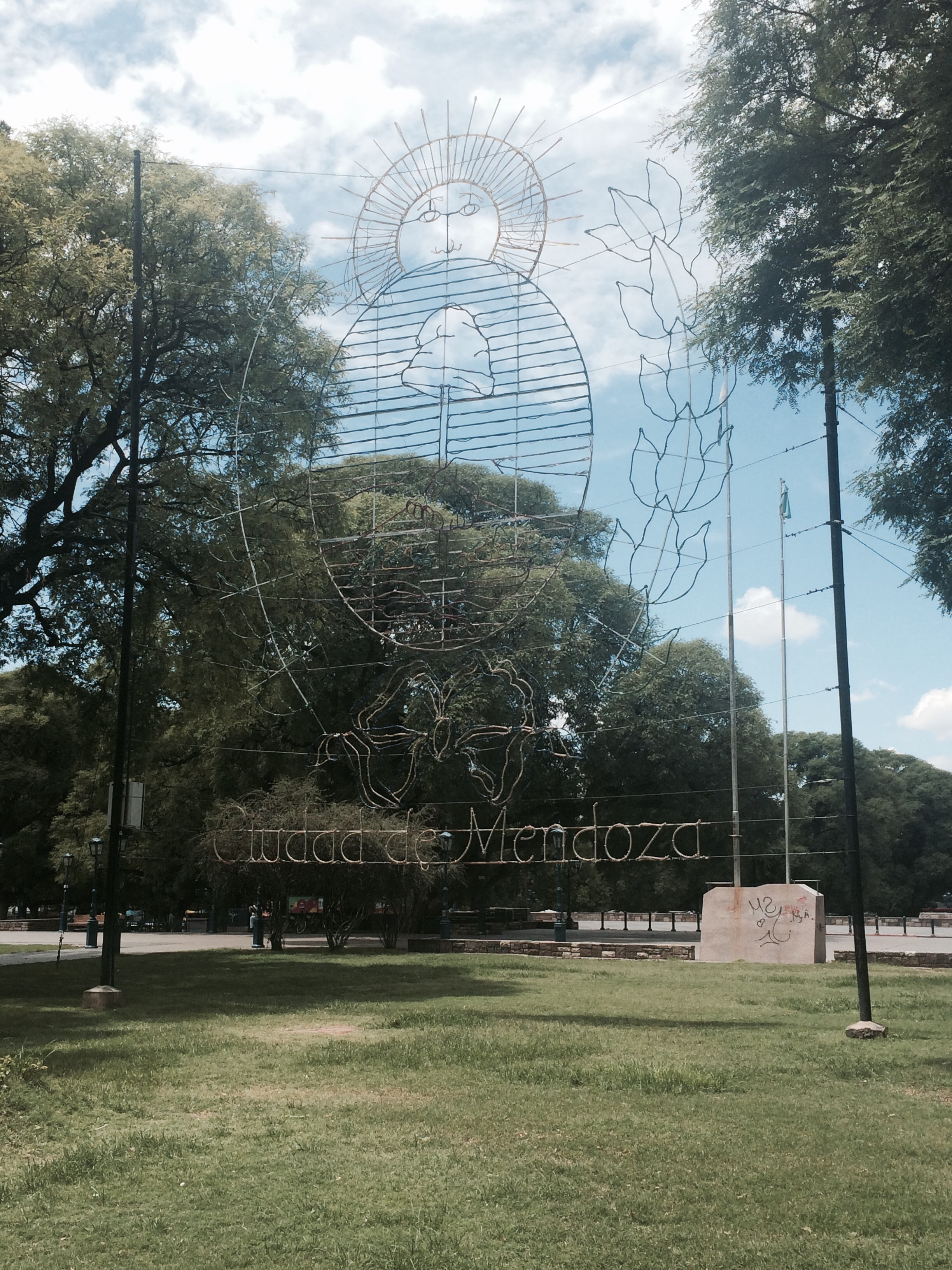 We stayed at an AirBnB central to some of the city's most important landmarks and attractions. It was comfortable, our roommates were very friendly, and we also made some animal friends while we were there. The dog's name is Davidenka (after David Bowie) and the cat was Ovejita (little sheep). They frequently stayed with us in our room and kept us company.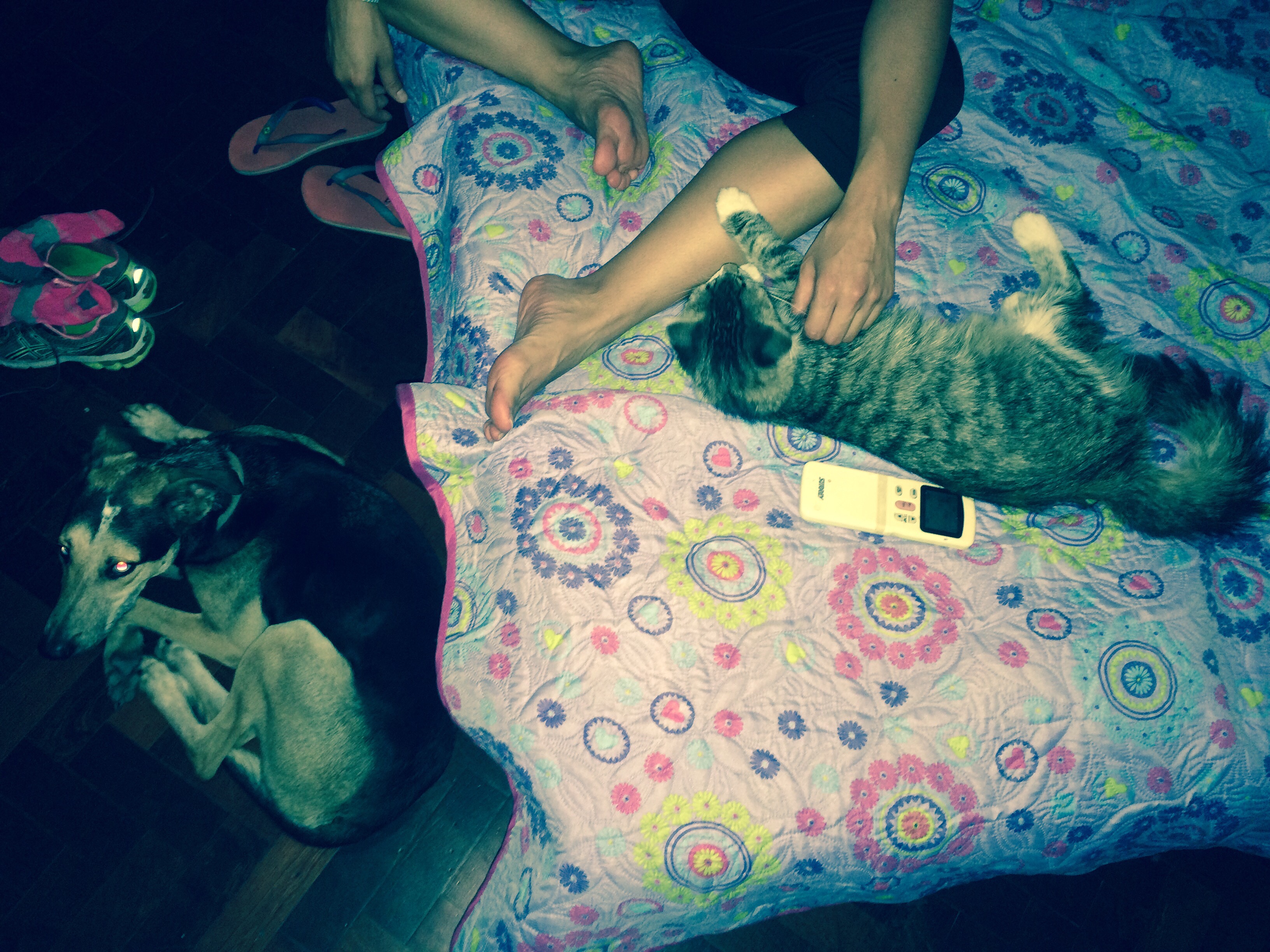 We toured the city on bikes and the tram, we ran in and explored the main park (Parque General San Martín) in the evening where all the locals go for their daily exercise, and of course, we ate some fantastic meals. We had to sample Mendoza's version of our favorite dish, parrillada, and it did not disappoint.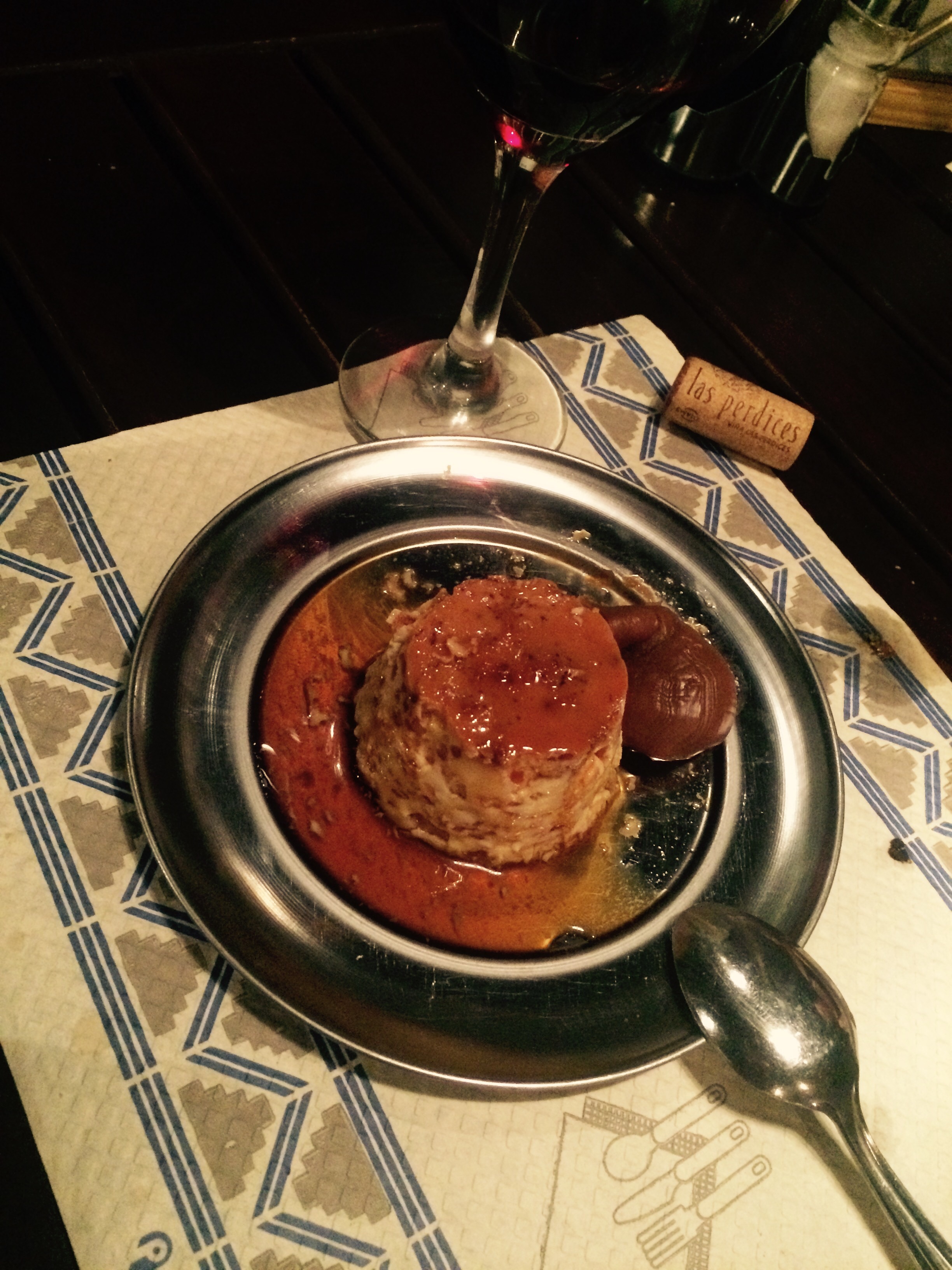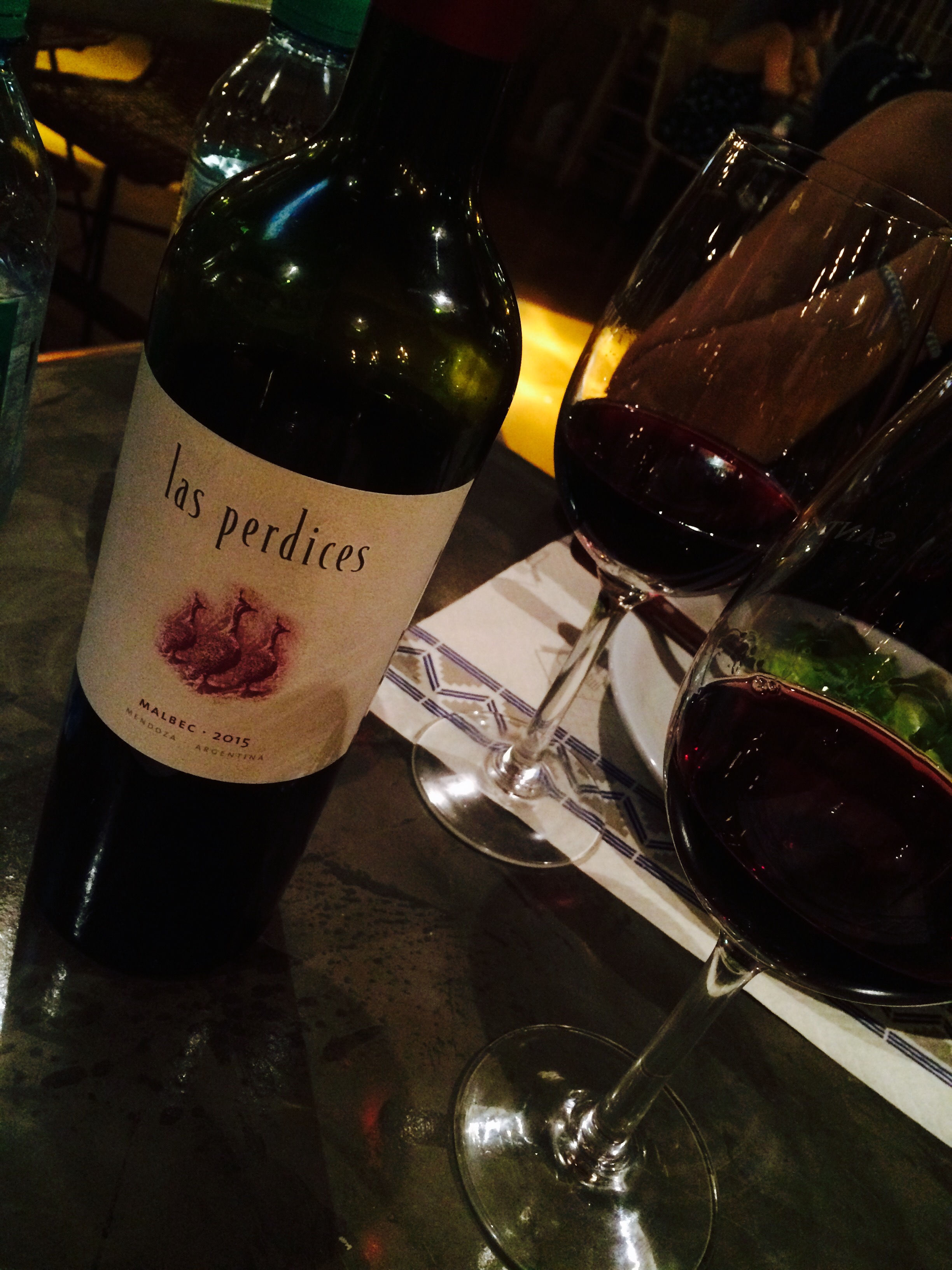 Argentina is famous for its malbec varieties of wines. You'll find restaurant menus full of malbecs and they were also the most popular wines for tasting around Mendoza. We went wine tasting in the Maipú region just south of Mendoza city, a smaller region that we were able to bike through. Many of the other regions like Lujan de Cuyo and the Uco Valley are much bigger and require expensive tours or car rentals so we had to bypass them because of our budget. Maipú was just our speed – beautiful wineries, vineyards and a quirky beer garden (of course!) in the middle of nowhere. Even still, the bike riding through Maipú was treacherous in some spots and the distances long. Especially after a few glasses of wine 🙂 But it was a beautiful day well spent.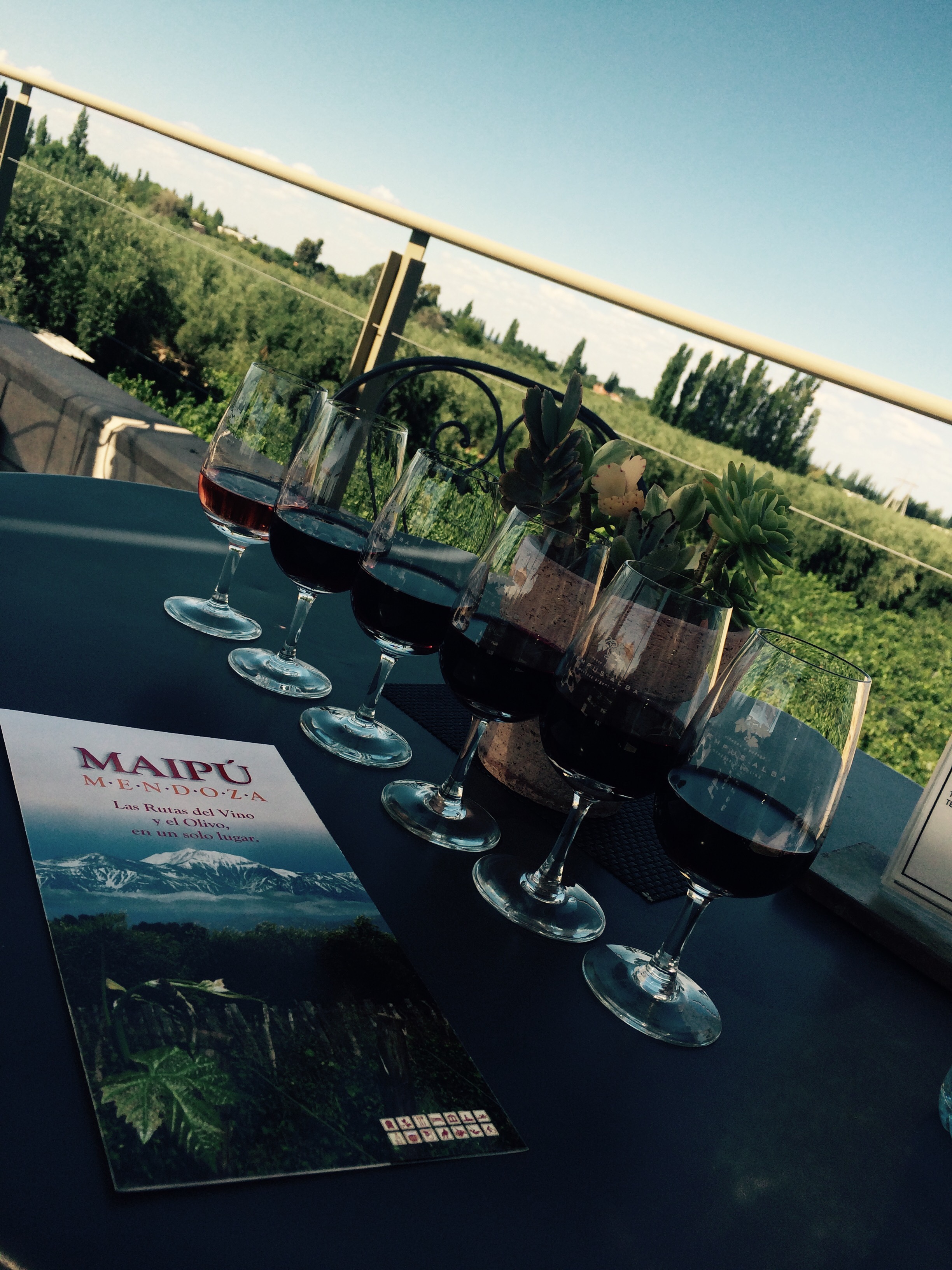 We also took another tango class! It was much more technical this time and we learned a lot more "fancy" moves. Our tango skills are really coming along. And Jen, who was resistant to the idea at first, has become a real fan of the tango and is doing quite well! (We have no pictures to share of us doing the tango because we were having too much fun!)
Mendoza was a nice place to relax and also plan more of the next part of our trip. We are heading next to Bariloche, our first stop in Patagonia!