The last few days in Rio have been fun but extremely challenging! The ease of which we do our chores every day is not to be taken for granted. One of our main goals is to buy artwork in each of the countries we visit and ship it home.
Yesterday we bought some beautiful canvas paintings depicting Rio's famous favelas (Brazil's "slums"). We thought shipping them back to CA would be easy enough but instead it became our biggest obstacle yet. After visiting two separate post offices, answering relentless questions and being given long forms to fill out, we got them shipped successfully. Here's a pic we took walking to dinner that shows a colorful favela extending up a mountainside –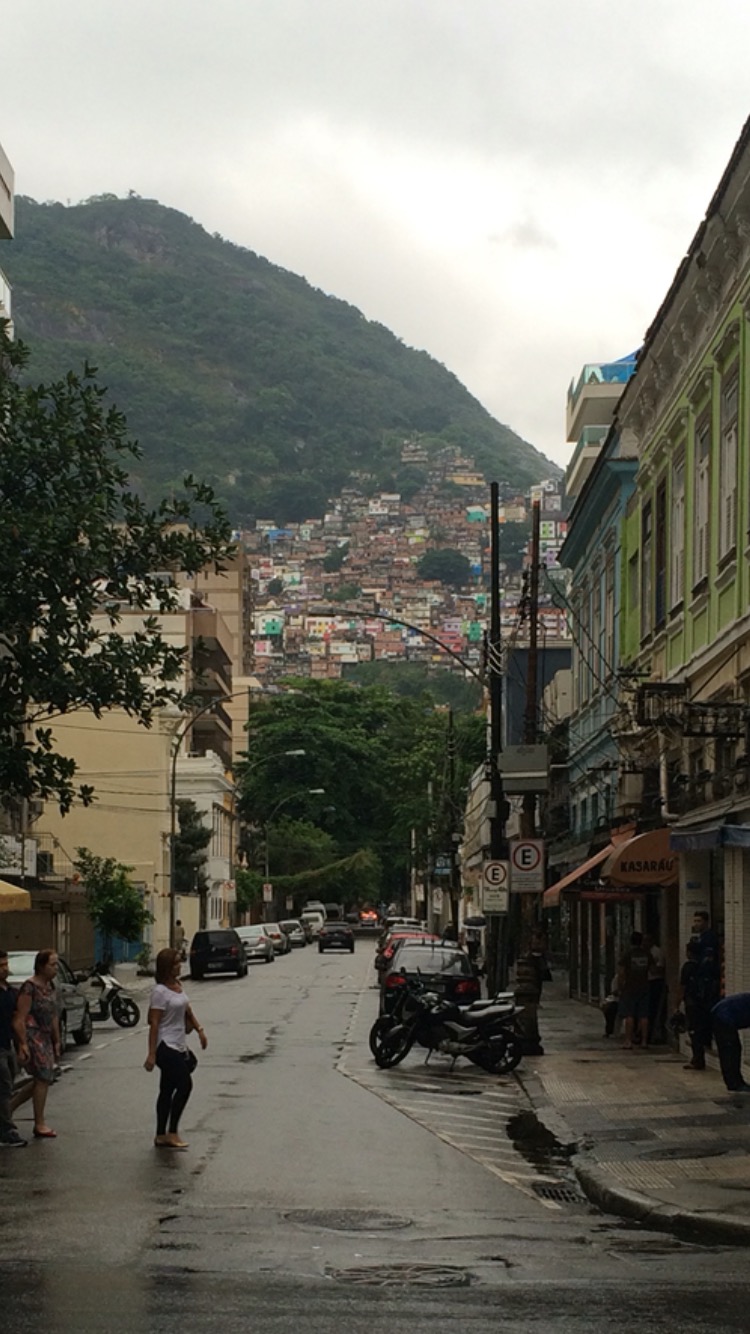 And then came the ordinary, mundane task of doing laundry. Most laundries here only do two day laundry service but since we were in desperate need of clean clothes immediately, we had to keep searching. We finally found a semi self service location that had actual washing machines and were able to pick up our fresh smelling clothes an hour later – right as they were closing. Here's a picture of the laundry place – Tinturaria Imperial.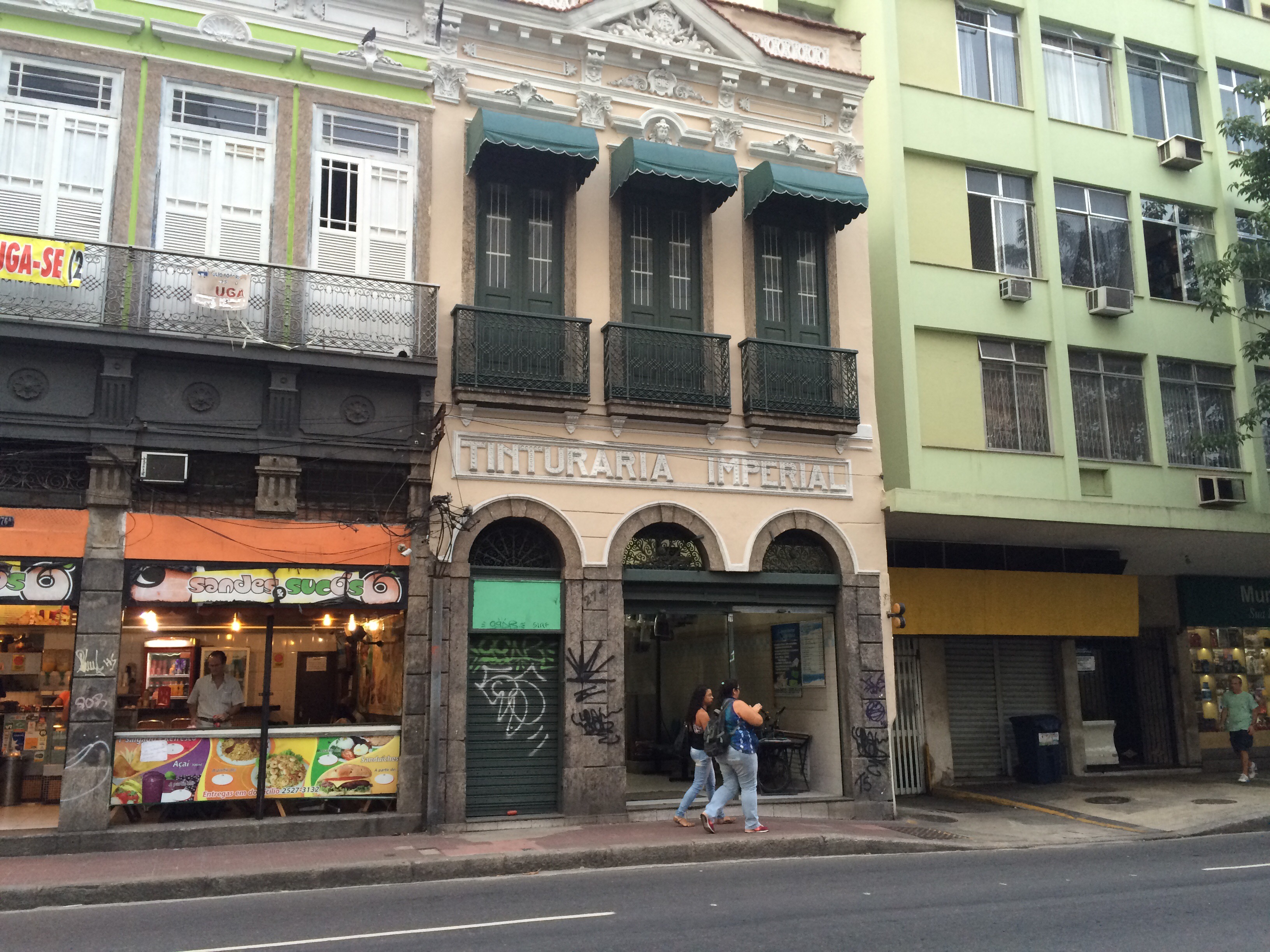 Our entire day was consumed with these few simple tasks so in order to make things right again, we decided to indulge in our favorite Brazilian dish – feijoada. It is the national dish of Brazil and consists of a bean stew with various meats accompanied by several side dishes like oranges, rice, farofa, chicharron, and greens.